3D Portfolio Manager
The 3D Portfolio Manager is a online based tool to manage your customer portfolio.
3D stands for 3 dimension – your own customer information, Creditsafe credit information and payment experiences from the Creditsafe pool. 
Compare your open items with payment experiences of other pool partners and the Creditsafe credit information

Monitor progression and and changes in your customer portfolio

Prioritize your collection strategy
3D Portfolio Manager helps you to identify failure risk in your customer portfolio to react precociously.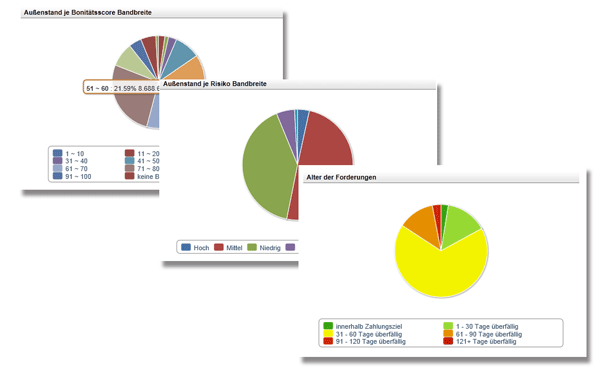 Data from your customer portfolio is clearly displayed and can be spotted in various interactive views. You gain a indespensable tool for your daily credit- and debt management.

For more information visit our website
Gerne stellen wir Ihnen alle Funktionen des 3D Portfolio Managers vor.
Vereinbaren Sie einen Termin mit uns.